Sustainable Fashion at IISD

Sustainable fashion focuses and works towards the betterment of the interdependent social, ecological, and financial systems of the fashion industry. It is an ongoing process to bring change in the product and in the different parts of the fashion industry systems for economic development, ecological integrity, and social justice.

Fashion industry, being one of the largest contributors of the Global Greenhouse Gases (GHGs) and also one of the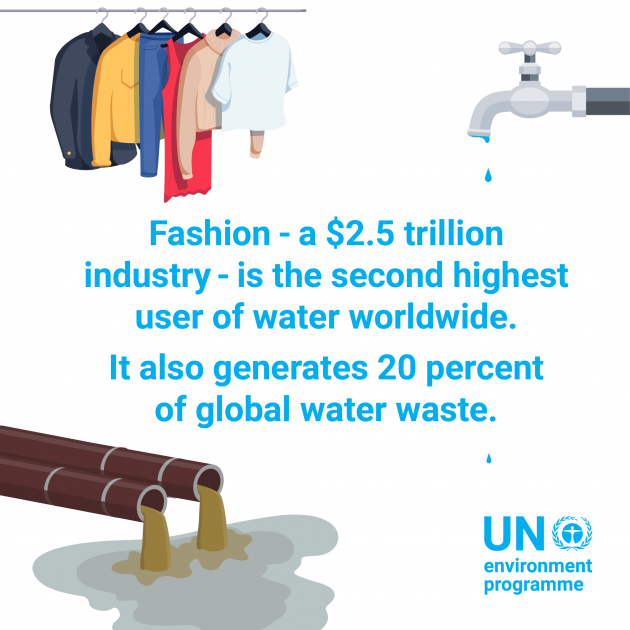 highest (second largest) water consuming sectors, has come under the scrutiny of all of us, especially the concerned global citizen communities for their own survival. At 25th Conference Of Parties (COP), Madrid, Spain; it is presented that – "Fashion Industry alone is the second largest consumer of water resources and also responsible for about 10% of Global Greenhouse Gas (GHG) emissions. For Example, it will take roughly 13 years for an individual to drink water that is used to make one pair of Jeans and one T-Shirt."

According to UNCTAD, "Fashion or Textile industry today uses 93 billion cubic meters of water annually, which could suffice the needs of five million people and approximately half a million tons of microfiber, which is the equivalent of 3 million barrels of oil, is dumped into the ocean every year." "The total Annual Global GHG emissions from textile production currently stand at 1.2 billion tonnes, which is much more than those of all, Greenhouse Gas (GHG) emissions, coming from entire international flights and maritime shipping sectors, combined together," says the Nature Climate Change journal. Many Child Labourers, in unhealthy working conditions, work for 12 to 14 hours, creating great social unrest and concerns, in many Fashion Industries of the developing countries even today. These alarming facts and figures not only throw enough light on the planet's deteriorating environmental and social conditions, but also create an urgent pressure and push for the global community to adopt Sustainable Fashion, as a special discipline of Fashion Technology and Fashion Design today, which would ensure Sustainability in the Fashion Industry. It has also made the policy makers and all other stakeholders of this sector to rethink the existing systems, to find alternatives and solutions, and to help in its implementation.

In this context, We at IISD - an independent Not-for-profit Public Policy Think Tank and Research Institute, based at Indian Capital City, New Delhi - constituted a dedicated team and a Special Unit to work and deliver in this great challenging area of Concern on Sustainable Fashion.

We have also initiated IISD Sustainable Fashion Profession Network (ISFPN), which is a Global Platform on Sustainable Fashion, working with Great Personalities Of Fashion Industry, National Governments, Industries, Business Schools and United Nations and all other stakeholders to achieve UN SDGs. In addition, at IISD, We have also an International Online Certificate Course on "Sustainable Fashion", along with other important Courses on various themes related to Sustainability, concerning the Business today, which are run by Our Business Sustainability School (BSS).
---

" Seventy-five percent of fashion supply chain material ends up in landfills. This amounts to the
equivalent of one garbage truck of textiles per second. "

— Pulse of the Fashion Industry 2018 Report
---
IISD Sustainable Fashion Chater and
Sustainable Fashion Policy
Sustainable Fashion
Related UN Sustainable Development Goals (UN SDGs)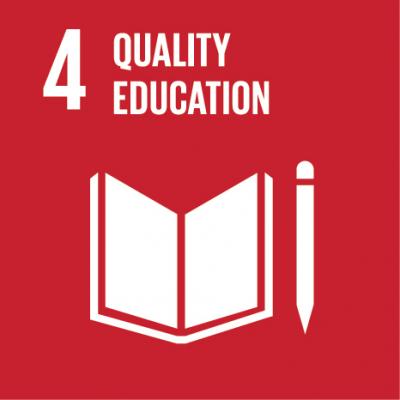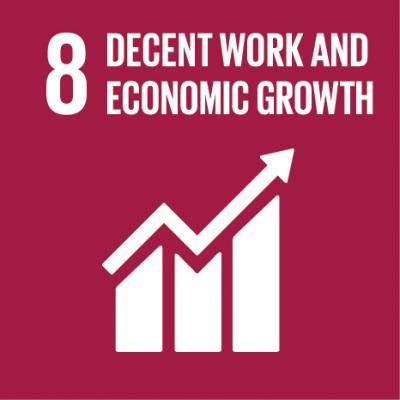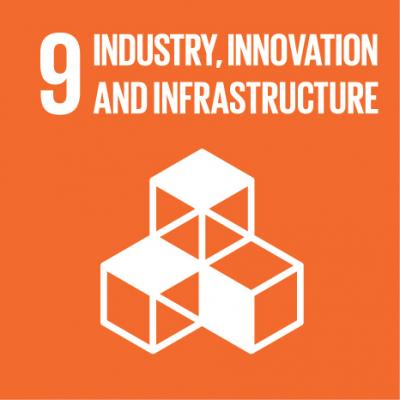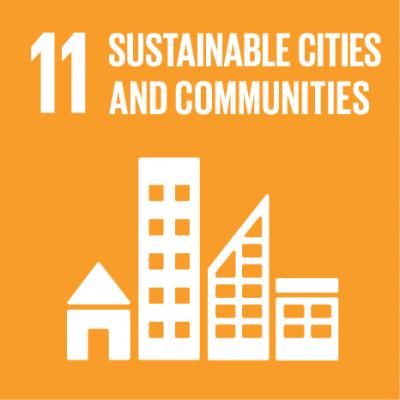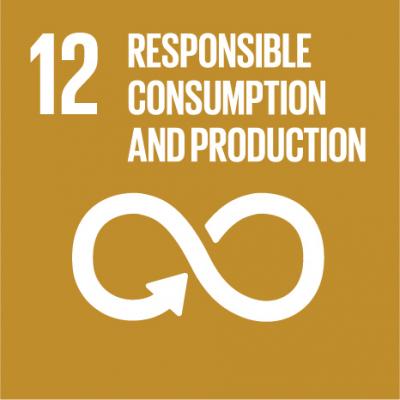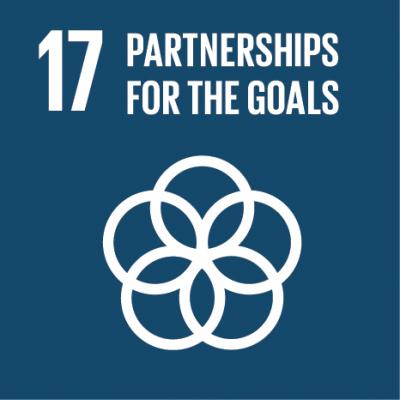 Message from Hon'ble
Smt Smriti Zubin Irani,
Minister for Textiles, Women & Child Welfare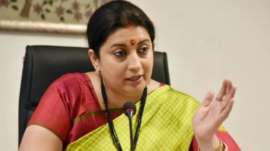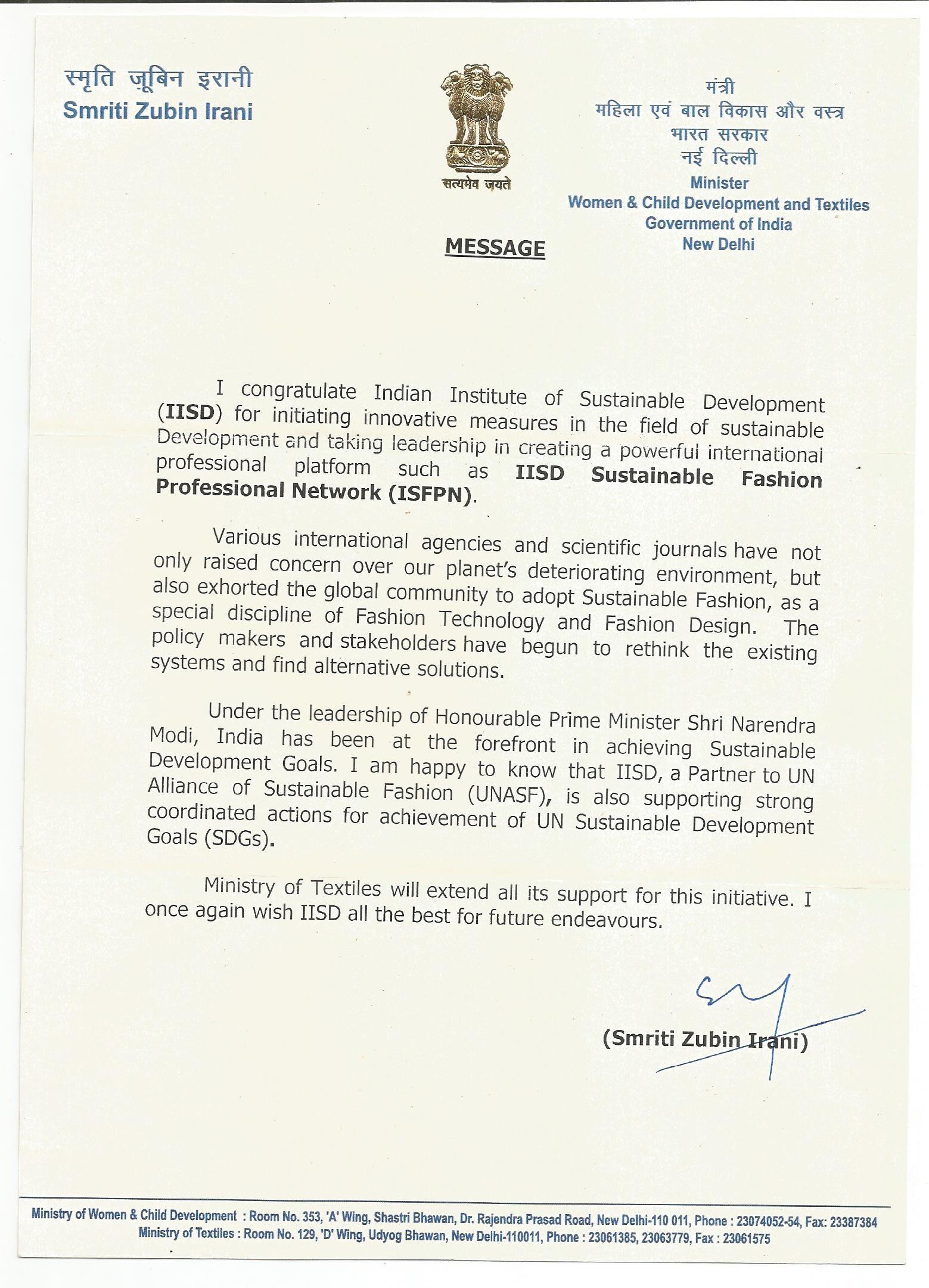 Handloom can enrich our daily lives and surroundings in many ways; from clothing to furnishing to Masks in Covid times to wall hanging. Bring home handmade in India !

I take pride in celebrating India's legacy, I am #Vocal4Handmade. Are you ?

Smt Smriti Z Irani
on National Handloom Day, 2020
An Interview with
Dr Srikanta K. Panigrahi
Director General, Indian Institute Of Sustainable Development (IISD)
1. What is Sustainable Fashion ?
DG : Sustainable fashion is a movement and process of fostering change to fashion products and the fashion system towards greater ecological integrity and social justice. Sustainable fashion concerns more than addressing fashion textiles or products. It comprises addressing the whole system of fashion. This means dealing with interdependent social, cultural, ecological and financial systems. It also means considering fashion from the perspective of many stakeholders - users and producers, all living species, contemporary and future dwellers on earth. Sustainable fashion therefore belongs to, and is the responsibility of not Only Fashion Designers or Fashion Industries, But also of Governments, Politicians, Policy Makers, Industry Leaders, above all We all the Citizens or Consumers of the Fashion. A key example of the need for systems thinking in fashion is that the benefits of product-level initiatives, such as replacing one fiber type for a less environmentally harmful option, is eaten up by increasing volumes of fashion products. Sustainable fashion is also popularly known as Eco fashion. As the definition implies, sustainable fashion is not limited to a mere product, but it is a philosophy that also embraces design processes, supply chain strategies, and consumption practices.
2. What are the Strategies, We need to follow today to Achieve Sustainability in Fashion ?
DG : I do believe – there are 7 (seven) Strategies do exist for achieving Sustainability in Fashion – They are : • Innovation • Low-Impact Materials
• Optimized Manufacturing • Efficient Distribution • Low-Impact Use • Optimized Lifetime • Optimized End-of-Life
3. Which fabric is most sustainable ?
DG: The Natural Fibres such as listed below - are generally considered to be most Sustainable fabrics:
• Recycled Cotton - Cotton is one of the most common and most used fabrics (it represents nearly half the fabric used in the textile industry). ..
• Organic Hemp - It seems like hemp is everywhere at the moment. .. • Organic Linen. ... • Tencel. ... • Pinatex. ... • Econyl. ... • Qmonos. ...
• Check if the fabrics you're wearing are sustainable ?
4. What are the worst fabrics for the environment?
DG : The Followings are the Fabrics having maximum adverse or negative Environmental impacts :
• Nylon and polyester. Made from petrochemicals, these synthetics are non-biodegradable as well, so they are inherently unsustainable on two counts.
• Rayon (viscose) This is another artificial fibre, made from wood pulp, which on the face of it seems more sustainable. ...
• Cotton. ... • Wool. ... • Manufacturing processes. ... • Other materials.
5. What is Fast Fashion ?
DG: Fast fashion is a contemporary term used by fashion retailers for designs that flow from the catwalk quickly to capture current fashion trends. Fast fashion clothing collections are based on the most recent fashion trends presented at Fashion Week in both the spring and autumn of every year.
6. What qualifies as fast fashion ?
DG : Fast fashion is the term used to describe clothing designs that move quickly from the catwalk to stores to meet new trends. The collections are often based on designs presented at Fashion Week events. Fast fashion allows mainstream consumers to purchase trendy clothing at an affordable price.
7. What is Slow Fashion ?
DG: Slow fashion is an awareness and approach to fashion, which considers the processes and resources required to make clothing, particularly focusing on sustainability. It involves buying better-quality garments that will last for longer and values fair treatment of people, animals and the planet. Slow fashion, is again a concept describing the opposite to fast fashion and part of the slow movement, which advocates for manufacturing in respect to people, environment and animals. As such, contrary to industrial fashion practices, slow fashions involves local artisans and the use of eco-friendly materials, with the goal of preserving crafts and the environment and, ultimately, provide value to both consumers and producers. Slow fashion is a way to "identify sustainable fashion solutions, based on the repositioning of strategies of design, production, consumption, use, and reuse, which are emerging alongside the global fashion system, and are posing a potential challenge to it."
8. What does Slow fashion mean?
DG: Slow fashion is the movement of designing, creating, and buying garments for quality and longevity. It encourages slower production schedules, fair wages, lower carbon footprints, and (ideally) zero waste. Some elements of the slow fashion philosophy include: buying vintage clothes, redesigning old clothes, shopping from smaller producers, making clothes and accessories at home and buying garments that last longer. New ideas and product innovations are constantly redefining slow fashion, so using a static, single definition would ignore the evolving nature of the concept.
9. Why is Slow fashion important ?
DG: Yes, Slow fashion is important, because it has the ability to satisfy both our egoistic and altruistic needs. Sustainable fashion has the enough potential to empower consumers' feeling of fulfilment by making more conscious choices and their consumption of sustainable fashion products. Unlike fast fashion, slow fashion production ensures quality manufacturing to lengthen the life of the garment. Developing a garment with a cultural and emotional connection is also pertinent to the purpose behind slow fashion: consumers will keep an article of clothing longer than one season if they feel emotionally or culturally connected to the article of clothing through creative craft forms many times. Taxation is in early stages of development in order to deter fashion companies from purchasing or producing materials that are not made with recycled, organic, or re-purposed materials. Utilizing materials already made will reduce the industry's carbon footprint.
10. Is Slow fashion sustainable ?
DG: Yes, Slow fashion is sustainable because it is purposeful and intentional. Slow fashion is holistic and considers the whole product lifecycle. Slow fashion is sustainable and doesn't view products as disposable. Slow fashion is ethical and looks at the connections between things — raw materials, the environment, human labour, etc. Slow fashion is again an alternative to fast fashion in the sense that it promotes a more ethical and sustainable way of living and consuming. "It encompasses the whole range of 'sustainable,' 'eco,' 'green,' and 'ethical' fashion movement". This movement is another business model that focuses on both slowing down consumerism and respecting the environment and ethics.
11. What are the characteristics of a Slow Fashion Brand ?
DG: Some characteristics of a Slow Fashion Brands are these products are made from high quality, sustainable materials and these products are available often in smaller (local) stores rather than huge chain enterprises; they are again generally locally sourced, produced and sold garments. Few of them are available with specific styles per collection, which are again released twice or maximum three times per year.

There is also an important movement towards companies being more transparent. Many sustainable fashion companies reveal the process in which their clothes and designs are made, aiding buyers to make more conscious purchasing decisions. In accordance with the slow movement there is a trend towards more conscious buying as well as companies attracting new consumers with their eco-friendly processes. In this light, sustainable fashion has created a great opportunity for fashion brands and designers to contribute to sustainable fashion movement and position themselves as the leaders of this emerging landscape.
12. Is Vintage, a Slow fashion ?
DG: Although shopping vintage is sustainable, social responsibility doesn't solely motivate many vintage buyers. ... But vintage fashion, as we know it now, won't continue forever. Many vintage clothes were hand tailored and made of durable materials, resulting in better products that last a long time.
13. What is the difference between Fast fashion and Slow fashion ?
DG: Fast fashion denotes lower-quality, low-priced, mass-produced and machine-made garments that quickly end up in landfills. Slow fashion garments in contrast are made by hand, consume time to produce, use artistic talent, have better quality and are priced higher.
14. What makes a fashion brand sustainable ?
Sustainable clothing refers to fabrics derived from eco-friendly resources, such as sustainably grown fiber crops or recycled materials.
15. Is Thrifting a Slow fashion ?
DG: Purchasing ethically made clothes is definitely better than indirectly supporting Fast fashion companies, which is known as Thrifting. However, Thrifting is a great way to ease into Slow Fashion. It's budget-friendly and easily accessible. Hence, Thrifting and Slow fashion are very close to each other, like sisters, almost similar but still just not same or identical.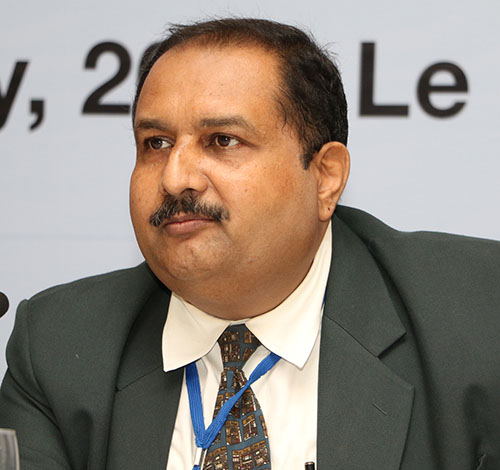 "This is high time that we need to map the Value Chain and identify opportunities to limit the negative Environmental and Social impacts of the Fashion Industry today, while building in Accountability and Transparency, leading to Sustainability."
---
IISD's Knowledge Consultation Working Group
is engaged to develop an Apparel Certification System for Sustainable Fashion, along with a numbers of national and international experts to prepare a series of technical sustainability standards, involving each life cycle stages of the apparel,of its product and process, right from sourcing the raw materials such as natural fibers etc, including stages of supply chains, and involving the process of neural belching, without any role of chemicals at any stages; to fashion designing and finally recycling back to achieve "Circular Economy". Ultimately by conducting audits against each of the technical standards, One can lead to a "Sustainable Fashion" Apparel Certification System. Where technical sustainability standards of followings are under experimentation and progress;

- Sources of the Raw Material, if a Natural Fiber is used ?
- Energy & Greenhouse Gas (GHG) Emissions
- Achieving Water Efficiency with respect to Total Consumption of Water Quantity
- Waste Water Removal and Recycling
- Air Emissions and Impact on Air Quality
- Chemical Management
- Supply Chain Sustainability
- LCA Stages - Cradle to Grave - Standards
- Circular Economy Standards - % Recovered from Recycling
---
Khadi as an Indian national Brand
for International Sustainable Fashion Customers

Khadi has remained as a popular choice for Indians, foa quite a longtime by now; not only because it is 100% national brand, Father of the Nation, Great Gandhi's memory is involved or the sector provides job and employment to poor and marginalised rural workers at grassroot level or Brand Khadi is also all attached to India's historic Freedom Struggle, but also it is made of 100% Cotton, very smooth and in fact comfortable to wear and at the same time it is low cost as well. Hon'ble Prime Minister Shri Narendra Modi himself pushed this fabric with a national feeling and patriotic flavour, for which it has already emerged as an international choice throughout the Globe, increasing its sales geometrically manifold now, in the last few recent years. Still on analysis it is seen that although NRIs and Foreigners having some links with India, are preferring Khadi, many Key Customers from Europe, USA, Canada, Japan, Australia are still not going for it, because it does not have a level showing Co2 emissions or Water Consumption level or if this products are free from chemical bleaching ? - hence facing technical barriers of trade (TBT). IISD and it's vibrant team members, along with members and brands from sustainable fashion professional networks are working on a series of Certification Systems as well as Carbon and Water foot-print leveling, to compete as a Sustainable Fashion Global Brand from India.
---
IISD Sustainable Fashion Professional Network (ISFPN)

We at IISD, have also initiated IISD Sustainable Fashion Professional Network (ISFPN), which is a Global Platform on Sustainable Fashion, working with Great Personalities Of Fashion Industry, National Governments, Industries, Business Schools and United Nations and all other stakeholders to achieve UN SDGs.

ISFPN is an international Public Sustainable Fashion Platform, that connects leading Professionals and Institutes, around the World, with the latest Skills and trends of Fashion Design, Fashion Industry and Knowledge Expertise, they need to transform their Business, Lives and Careers. We invite talented and visionary Individuals and Institutes of Fashion World, who always wish to be the Leaders and hence to be, in the forefront of this domain, for time to come,

IISD is a partner of United Nation's (UN) Alliance for Sustainable Fashion (UNASF) , an umbrella group composed of several UN agencies including UNEP, the International Labour Organization (ILO) and the World Bank Group, since March 2019, which has been supporting coordinated action in the sustainable fashion sector to contribute to the UN Sustainable Development Goals (SDGs).
When we choose Handloom we choose to elevate our poor weavers out of poverty, we choose vocal for local, we choose our Mother Earth, we choose love for every single being on this planet #NationalHandloomDay

— Kangana Ranaut (@KanganaTeam),
on National Handloom Day 2020, August 7, 2020
---
We, Sustainable Fashion Team at IISD, Work with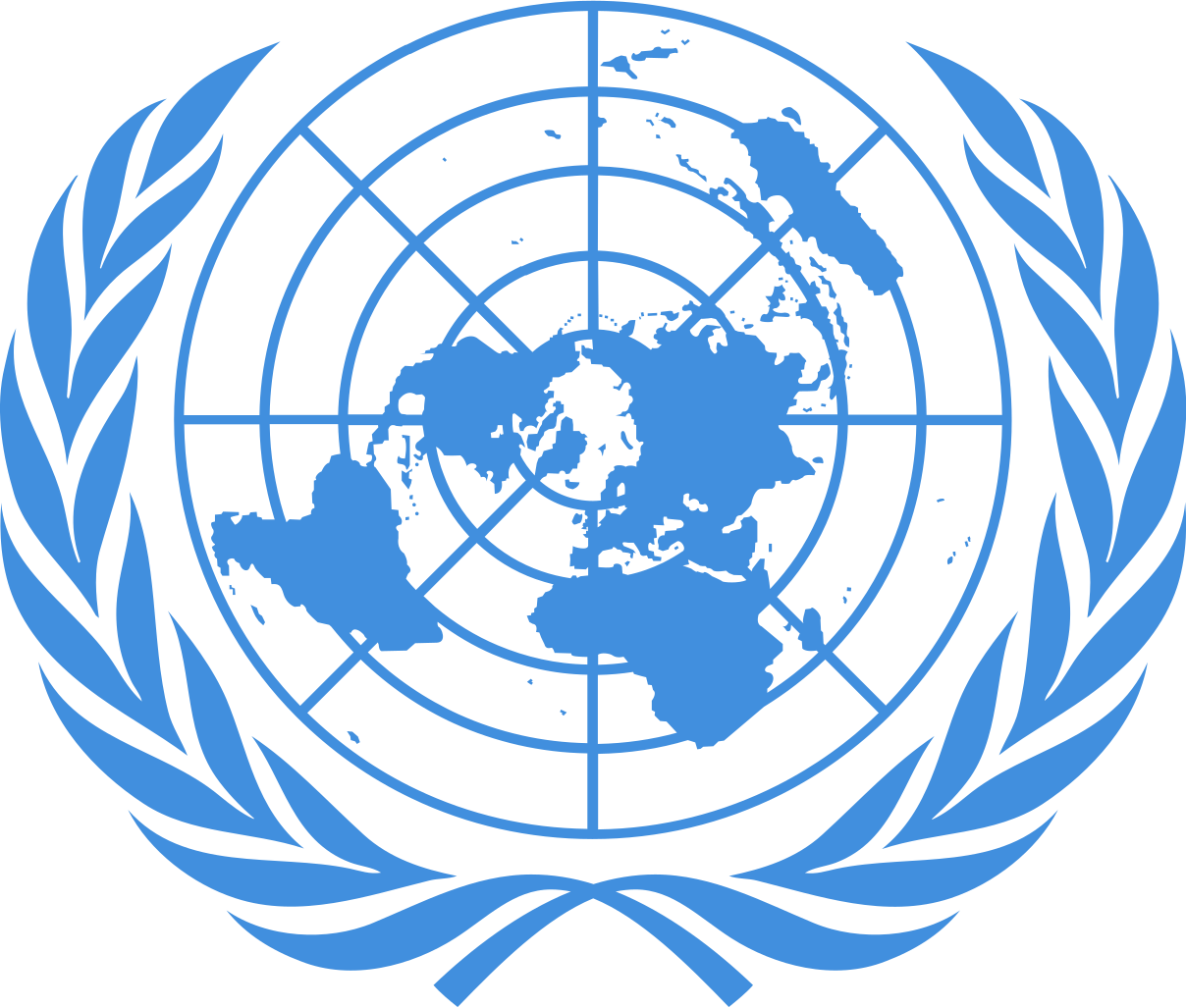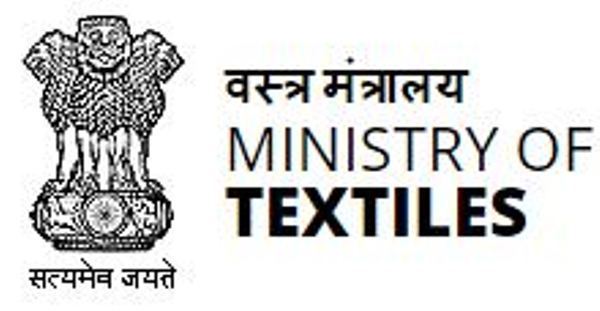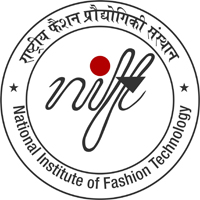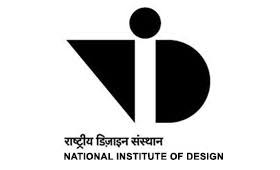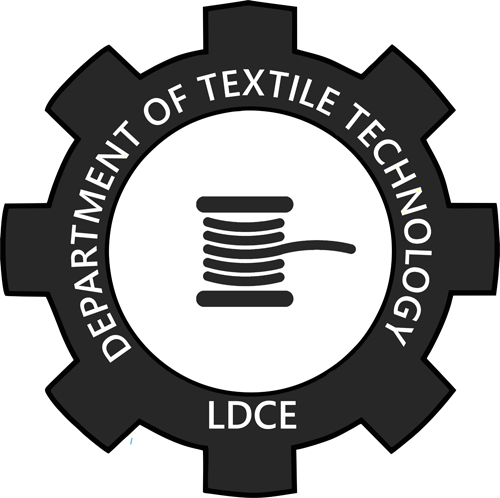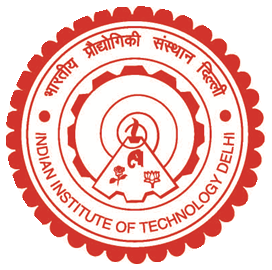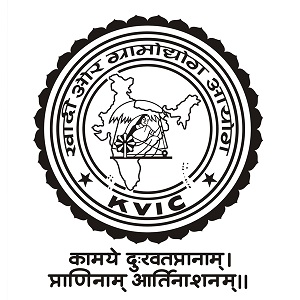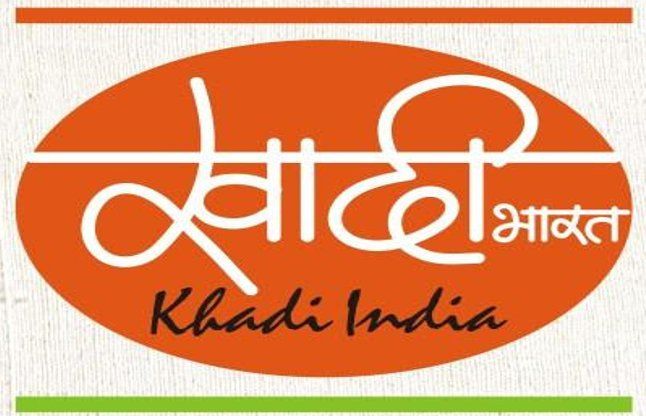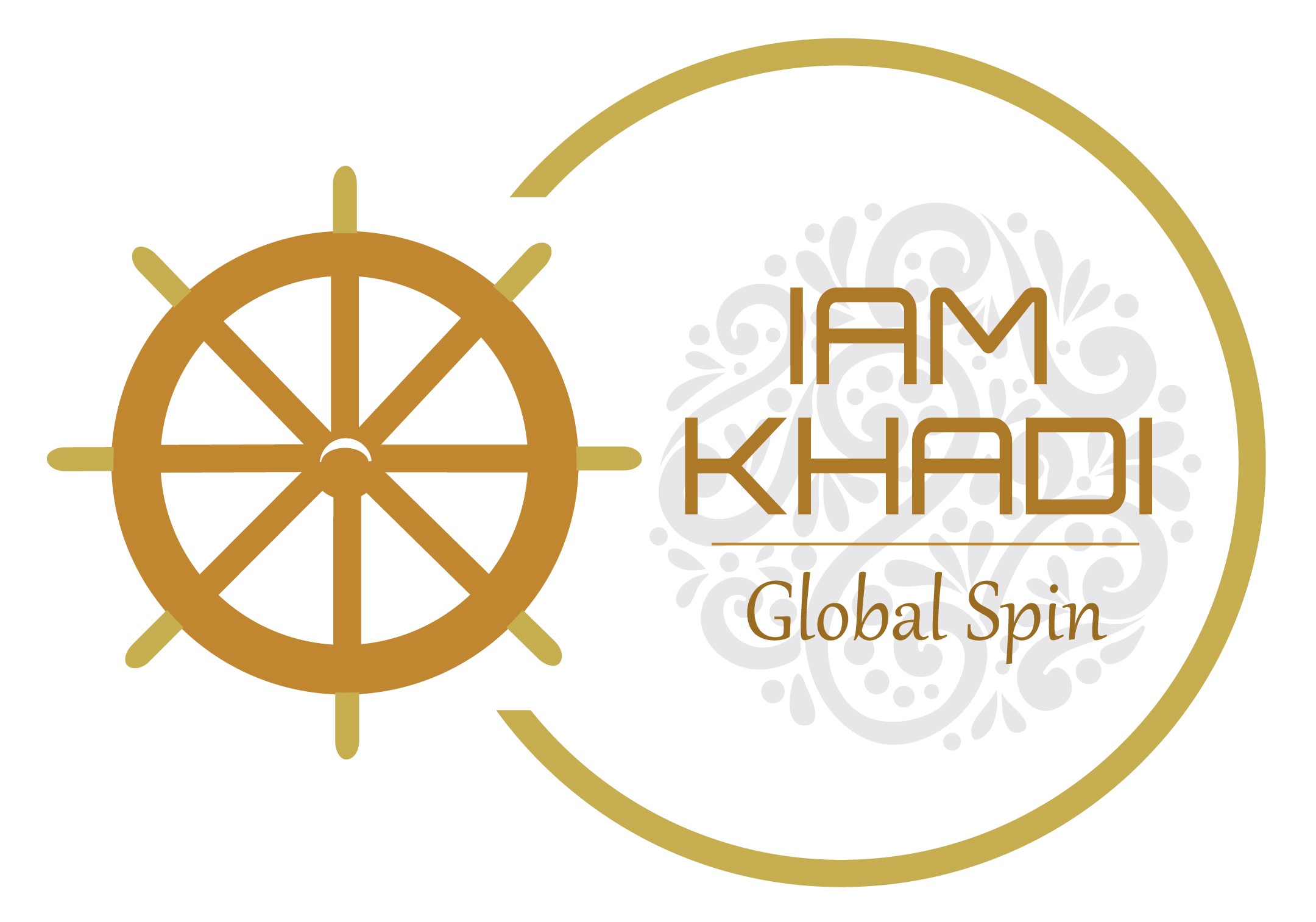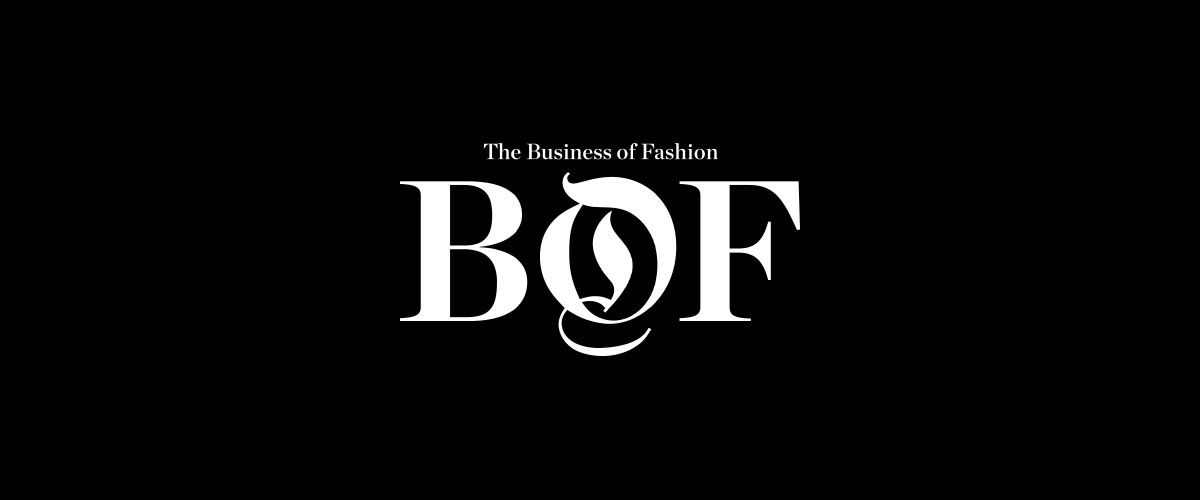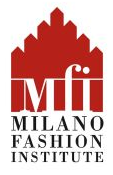 ---
Most of us have more than we can consume, Fashion industry has become one of the most damaging industries for our environment, new challenges call for new resolves, lets promote our own Indian organic fabric industries and preserve Our planet, people and business.

— Dr Srikanta K. Panigrahi
Director General
Indian Institute Of Sustainable Development (IISD), New Delhi
on National Handloom Day 2020, August 7, 2020
ISFPN National Adviser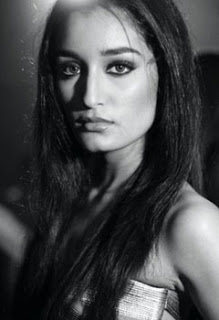 KANISHTHA DHANKAR*
Miss India World 2011 Winner


---
*Invited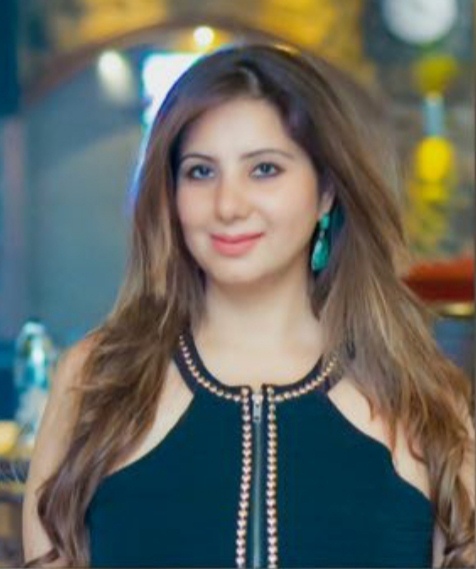 SHIVALI KALRA
Adviser, IISD Sustainable Fashion Professional Network (ISFPN).
She is an ace Fashion/Costume Designer, Fashion Forecaster and Celebrated Author. She is also an entrepreneur, with her brand 'SanahShivali", which has won many accolades so far. In fact, her self-designed costume won the Best Native National Costume at Mrs Universe, Durban, South Africa, among 84 Countries, which was the first ever for India. In addition, she was awarded as Empowered Woman of Substance by Rotary Mumbai. Subsequently, She was applauded and awarded by Designers Archana Kochar and Anju Modi for presenting the best Ikat Collection. She has designed outfits for many Bollywood Celebrities as well as eminent personalities. She is actively working on Indian Weaves and trying to promote Indian handloom and hand woven weaves. In addition, On April 2019, She organised World Weavers Forum in collaboration with FICCI-FLO and I Am Khadi, Where She launched her beautiful Khadi Collection (Where even the head gears were done in pure Khadi yarn) and presented herself with her team, in the Khadi Fashion Show that had volumes to speak about femininity and style. Now Shivali is actively engaged to bring back our lost heritage by restoring our ancient waving and wearing culture. She very often quotes "never do anything half-hearted and always learn to unlearn" and a line on her creativity of fashion – "Poetry goes, 'Fashion Speaks", it speaks a million words '' and She believes every outfit has a story to tell.

Shivali is working now on a Project on "Sustainable Fashion" at IISD. The project inspires the credible Fashion Designers, Bollywood Stars and Other established Personalities to Self-design and Switch new Costumes by Recycling and Reusing their Old used Clothes, Fabrics; especially when, They have enough free time at home, while on social distancing under lockdown period, during Global Pandemic Corona COVID 19 crisis. Moreover, She is also a Member of IISD's prestigious Knowledge Consultation Working Group.

ARPITA KALANURIA
Adviser, IISD Sustainable Fashion Professional Network (ISFPN)
With a strong film marketing background in the Hindi film industry, Arpita has worked with many successful artists and production houses like Illuminati Films & Kunal Kohli Productions, where she was the head of marketing on prominent feature films. Before starting her own company, Arpita also completed a short stint in the corporate world, at Red Bull India, where she was the Culture Marketing Consultant and her work involved building a symbiotic relationship, between the Indian film industry and the energy drink brand.

Arpita, is a Visiting Senior Research Fellow at IISD, who is also running a sustainable packaging company Amplepac, as it's Managing Director, practices and endorses low waste lifestyles and has spoken at ET SGDs Impact Summit, NPC, FICCI etc. on sustainable living and circular packaging. One of the passion projects for Arpita has been the promotion of Indian textiles, and choosing clothing made from natural and organic materials. Today micro-fibers have posed a real threat to the entire living eco system, and Arpita has been pushing for awareness against micro plastic pollution through fast fashion.

Arpita has spoken at several international / national forums on Sustainable Lifestyles & Vedic roots of waste free living, along with sharing her experience in circular economy based packaging & its practical applications. She is among few Women Leaders, from Sustainability Domain, who exemplified the Spirit Of Entrepreneurship Innovation and Excellence.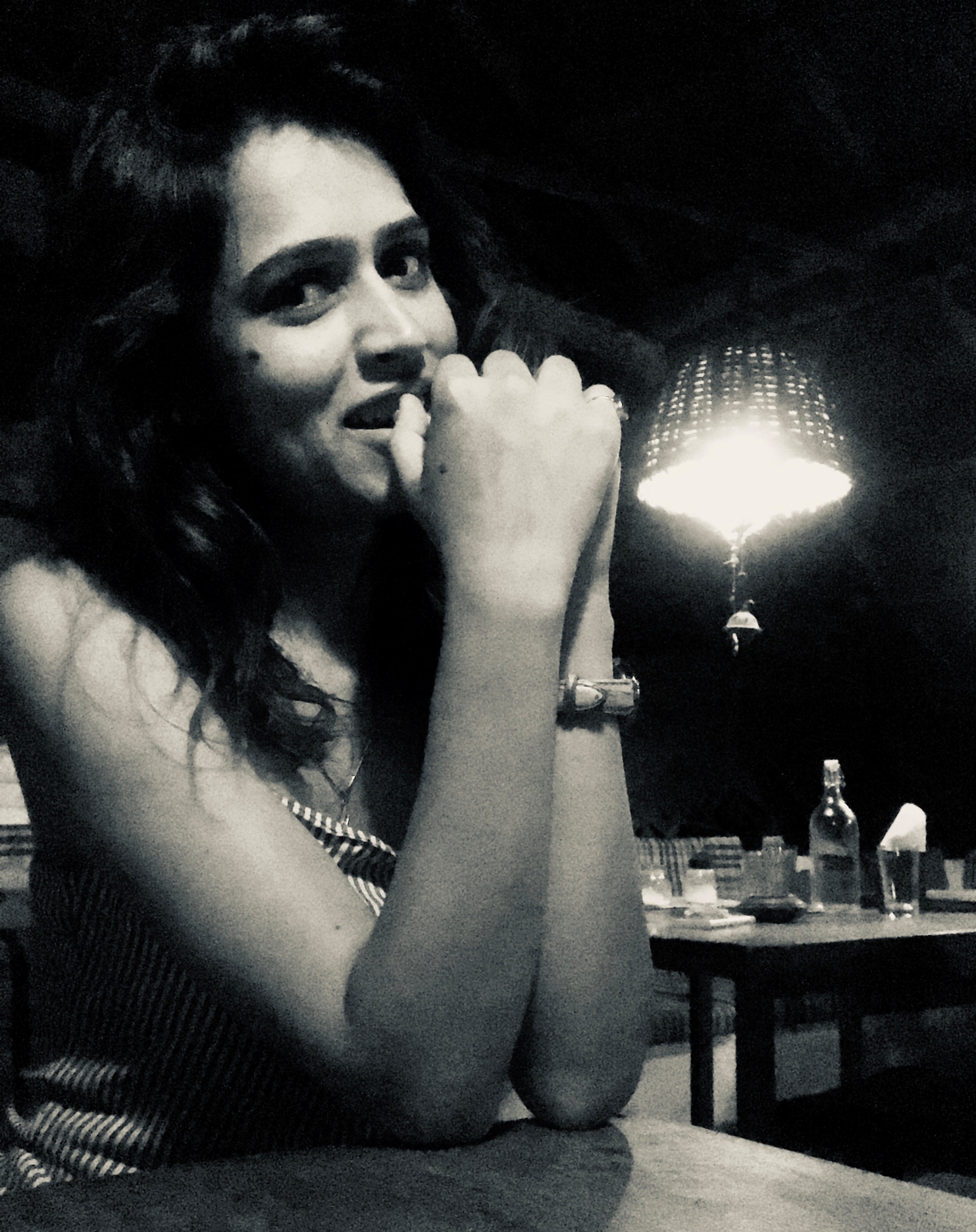 RUCHI SINGH
Team Lead
Sustainable Fashion (ISFPN), IISD

Please Contact her at fashion@iisdindia.in

Click here for her Iconic Fashion Display


Ruchi Singh is a Passionate Sustainable Fashion Icon and Practisenor. She drives IISD's ISFPN Leadership, at National and International forums; who is a National Focal Point in Hubs of the Indian Sustainable Fashion initiatives. She is an Eco fashionist; who is having a background of environmental science and law, from Delhi University (DU); also enganged in teaching, again in one of the presigious college of DU. She regards sustainable fashion to the core of her heart. In this fast running world, fashion also changes every month or every week or even every day; these days. The quality of cloth is degrading to make them cheaper, but the impact on environment, of fashion industry is becoming, from worse to worst.

She has dedicated herself to connect with nature, so every action of hers, is taken within consideration of its impact on environment. She believes as a citizen of this planet, it's our responsibility to live sustainably and maintain harmony with Nature. Motivating young minds for the cause, is her deep passion. To support the idea of sustainable fashion, apart from individual choice of slow fashion, wearing inherent clothes, buying only good quality clothes and believing in minimalism; She leads the "eco-club" of her college; with a collaboration with "Fashion-Society"; enganging students, with an objective of adding meaningful impact on the sustainable fashion drive, in the interest of the Planet, by unleasing the youth potentials.

She strongly do belive in " The way you dress, adds volume to your personality and who doesn't like to look good, or leave an impact on your audience, at the end of the day. Your fashion statement is an integral part of your confidence."


How to become a Member of ISFPN ?

Eligibility
An interested Indian or International - Individual or Institution - can become a Member.

Membership Category
- Patron Member (Indian)
- Patron Member (International)
- Life Member (Indian - Individual)
- Life Member (International - Individual)
- Life Member (Indian - Institutional)
- Life Member (International - Institutional)
- Artisan Member (Indian)
(National Awardee, State Awardee, Distinguished Craftman)
- Artisan Member (International)
(International Craftman, having Awards, Distinction)

Steps Involved
1. First Express Your Interest by Writing us, in the e-Application Form on the Right Side Margin (on the Left) or can always write to us at fashion@iisdindia.in
2. Next You need to Pledge to respect and accept IISD Sustainable Fashion Chater and Policy
3. Finally You have to Facilitate one time Life Membership Fees, along with Application Form and the Pledge
4. The Membership Certificate is awarded, after the approval from one of the advisors, above
The Objective and
The Benefits of ISFPN Membership

The Objective Of - IISD Sustainable Fashion Professional Network (ISFPN) - is to get, like minded Professionals Such as Fashion Designers, Fashion Technologists, Consultants, Advisers, Fashion Industries and Industry Leaders etc - Who are practicing Fashion and at the same time also interested in Sustainability - to One Credible Platform or under the umbrella of One Roof, Where they will find a level playing field, pursuing their business or industry interests, and enhance their basic understanding, skills and capacity; so that they and their Business or Livelihood Initiatives remain timely, relevant, up to date, as per the Best of the international need and demand with respect to their Fashion Brands, so that they remain in the forefront always as Leaders in this sector, in Indian and International Fashion Markets.

There will be an Annual Event of this Network Once in a Year, in a Star Hotel at New Delhi or Mumbai.- Where All the Members will receive Invitations and Can Participate, Debate and Discussion.

Network will help Professionals to Grow in their Business - related to Fashion Design etc and especially in Fashion Industries and Sustainability Branding.

There would be an Executive Council with an Executive Chairman (From Patron Category), 1 President, 2 Vice Presidents, 1 General Secretary, 5 Joint Secretaries and a Treasurer and 12 National Executive Council Members - To be Decided through an Election Process in Once in 2 Years; which would add strength and work collectively to meet the Objectives of the Network.

All Professional Network Members will be invited to all the meetings, webinars, events and virtual fashion shows on regular basis.

All Professional Network Members will be eligiable for discount to undertake few online cetificate courses on fashion design, fashion technology, fashion industry and sustainable fashion; on the platform of Sustainable Business School (SBS) of IISD.

There will be always a National Delegation / Team - To be nominated each year to United Nations COP to Represent ISFPN to Participate in UN Alliance Meeting and Deliberations on Sustainable Fashion, where ISFPN will Support the Travel and Stay of all Nominated Members of the Delegation.

- (It may be at any City Of the World - In April-May 2021 COP 26 is Planned at Glasgow of Scotland, UK, provided COVID's Impact is not subsisted)
---
IISD Sustainable Fashion Events

Coming Soon
In November / December 2020 an Important Webinar and e-Fashion Show
on Sustainable Fashion

Virtual Sustainable Fashion Show and Conclave

While taking this project Virtual Sustainable Fashion Show and Conclave ahead, We shall be working on Repair, Redesign and Upscale in the First Stage.

Event Shall be divided into 3 Phases
First Phase
Curtain Raiser

We shall be inviting a Powerful Panel as inspirational speakers to promote and create awareness on sustainability and announcing and launching Virtual Sustainable Fashion Conclave. As this collection shall be recycled and reused and more accessible, teaching the ways to adopt sustainability and make conscious efforts to work in the light of making this world a better place to live in.

STEP BY STEP GUIDE for Phase 2
Steps to support and Participate

Step 1 : Following the protocol of Lockdown and Social Distancing

Step 2 : Opening this platform to the powerful as well as ordinary women all over the world who shall be operating from their home only as the lockdown persists.

Step 3 : We shall invite Students and women to participate using their own rejected / abandoned old dress and re-using to make a new design and outfit out of it . Theme would be ' Trash to Trend

Step 4 : Once the design is ready in the allotted time of approx 10 to 15 days , they shall wear their own creation, make a small video with the photos of old and the new design and send it to us with an inspirational message . We shall have 5 sequences of 10 participants each . These 5 sequences will follow their unique theme under 'Trash to Trend ' keeping in mind the alignment and the flow

Step 5 : We shall compile all these videos into one and make it Public push this international inviting support and inspirations for Our next Initiatives

Step 6 : We shall be conducting a live Webinar after 15 Days of Curtain Raiser ( Phase 1) for a live Fashion Show of the same sequences that were shot and run live on the Webinar . As everything is Virtual It shall bring Innovation and creativity serving the purpose of sustainability with the Right use of available resources and moreover gives a huge amount of hope and inspiration to the glamour Industry all over the World amid the situation of crisis.

Step 7: We shall announce 3 winning sequences and the speakers on panel shall do so .This virtual initiative will send across a strong message that we need to keep our spirit high even in the time of crisis and the show must go on.

PHASE 3

After Phase 2 in the next 2 days, We are planning to provide a unique Platform to conduct a Virtual Exhibition with our exhibiting partners and promote sales keeping in mind sustainability and all possibilities of budget and eco friendly apparel and accessories to be exhibited and displayed. The Road Map of the Virtual exhibition, display and sales is being worked upon. For showcasing we welcome all organic, eco friendly and sustainable products. Sales and delivery shall be worked upon as well.

DECLARATION
Virtual Sustainable Fashion Conclave would be done keeping in mind all the protocols of sustainability and lockdown and precaution considering the situation of pandemic We all have fallen into.
---
Interview with a CEO on Sustainable Fashion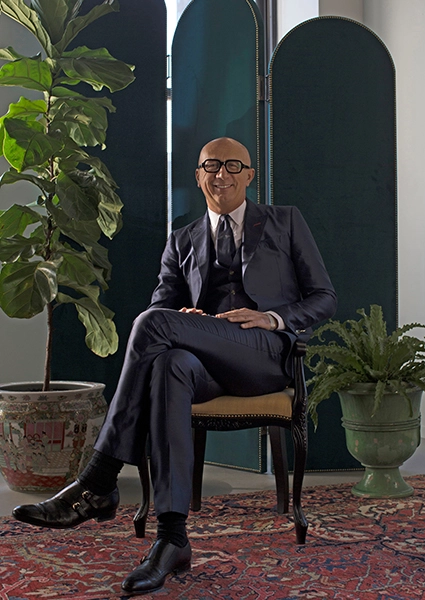 As the world grapples with climate change, some Designers are galvanizing the fashion industry to act for nature. One of them is Mr Marco Bizzarri, President and Chief Executive Officer of Gucci, one of the world's oldest and most iconic brands. Here, he speaks about how he is changing the company's practices and the CEO, Carbon Neutral Challenge, he launched late last year.

What is Gucci doing to make its supply chain more sustainable?
The majority of Greenhouse Gas (GHG) emissions — 90 per cent—are created at the start of the supply chain. This is the same for all fashion companies. Gucci works closely with our suppliers to ensure traceable and sustainable sourcing along every step of the chain.

These initiatives have translated into significant reductions. Gucci's 2019 Environmental Profit and Loss analysis shows that we are on track to attain our 2025 Sustainability targets, including cutting GHGs emissions by 50 percent. Since 2015, Gucci has achieved a 37 per cent reduction of its carbon footprint across the supply chain, relative to growth. We take the remaining emissions across all the supply chain and offset them into nature-based solutions that protect critical Forests and Biodiversity around the world. By doing this, Gucci has been entirely carbon neutral since 2018.

What can the fashion industry do to adopt nature-based solutions?
Nature-based solutions represent around 30 per cent of the climate solution. It is crucial that the business community acknowledge this and incorporate nature-based solutions into climate strategies. Forests, for example, remove CO2 from the atmosphere, helping mitigate climate change. But, unless Our Forests are protected, they will continue to diminish.

At Gucci we decided to offset our total remaining emissions every year through United Nations REDD+ projects, which help mitigate Climate Change, protect Biodiversity and bring Economic and Social benefits to Local Communities. As businesses, we can implement this straightforward solution to immediately be accountable for all our emissions. Anything less is irresponsible.

Do you envision high fashion becoming sustainable
Sustainability is already built-in to luxury fashion because those products are not disposable, the quality is long-lasting, and they are often passed down generations. The rental and re-sell market is also growing, through platforms like the RealReal. This all supports the Circular Economy. In luxury fashion it's common for designers to be inspired by the House's past collections and for Gucci, this takes on a more sustainable aspect. Mr Alessandro Michele, our Creative Director, conceives a collection as a continuous narrative. His collections are a mixture of carry-over pieces and new items, which means that they are season-less. This timeless appeal enables our clients to wear our products for longer. On the technical side, this also helps us upcycle cuttings from past collections and regenerating materials we have already used. There is still much to do of course, and we are looking at sustainability through every angle possible.

What do you hope to achieve with the CEO Carbon Neutral Challenge ?
It's a call to action for CEOs to recognize their full responsibility as business leaders to take climate action immediately. Several companies have made commitments to become Net-Zero by 2040 and 2050, but the science is telling us that long-term targets are just not good enough and that we have ten years to change the trajectory of Climate and Biodiversity crises. By 2040, I will be almost 80 (Eighty) years old. I do not want to leave this responsibility to my successor. I want to create a Plan of Action that brings serious results in the short term.

Leading Example - Visit Gucci's Sustainable Fashion Initiative - Equilibrium

---
"As consumers become more conscious with their buying decisions, the demand for companies to be able to demonstrate radical transparency and measurable improvement in both environmental and social impacts of their supply chains will be more and more critical."

– Rachel Cantu,
Vice President of Global Supply Chain at Patagonia

---


"80% of a product's environmental impact is determined at the design stage"

– Yvon Chouinard,
Founder of Patagonia
---
IISD Sustainable Fashion
Free Downloads
The State Of Fashion 2020 - Coronavirus Updates Report
Published by The Business Of Fashion and The Mckinsey & Company
There have been some efforts in providing primary tools for standardising apparel manufacturing processes around sustainable production and consumption, such as The Higg Index by The Sustainable Apparel Coalition (SAC), 344 Thomas L Berkley Way #K7, Oakland, CA 94612, USA - the leading alliance for sustainable production in the apparel, footwear, and textile industry.

The Higg Index
Developed by the Sustainable Apparel Coalition, the Higg Index is a suite of tools that enables brands, retailers, and facilities of all sizes — at every stage in their sustainability journey — to accurately measure and score a company or product's sustainability performance. The Higg Index delivers a holistic overview that empowers businesses to make meaningful improvements that protect the well-being of factory workers, local communities, and the environment.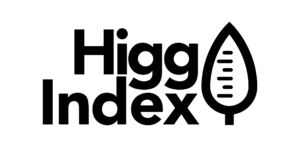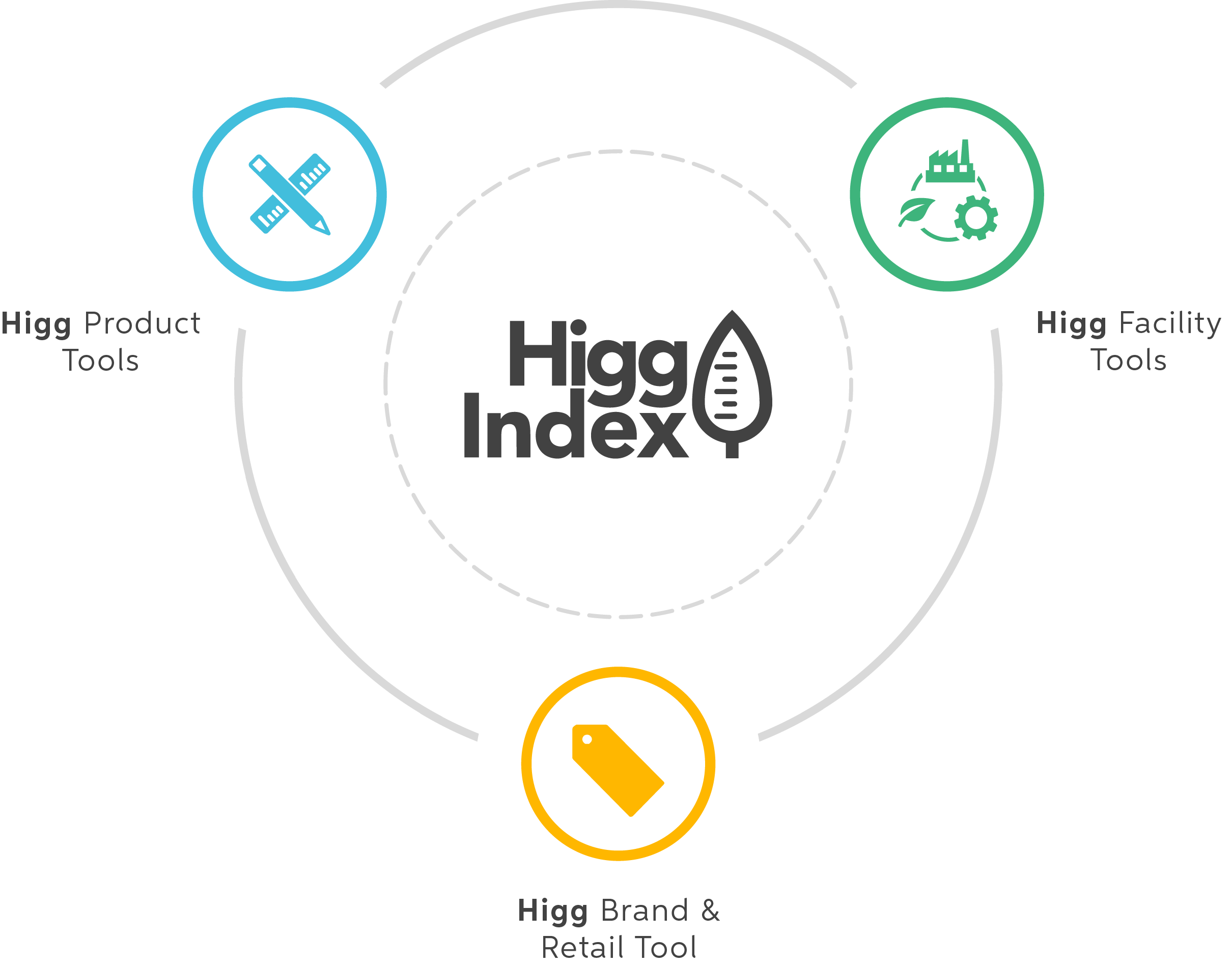 The Higg Index - FEM - How to Higg Guide ?
Published by The Sustainable Apparel Coalition (SAC)

Members will have access to Other Specialized Downloads
---
IISD Sustainable Fashion
Useful Links

United Nations
https://www.un.org/en/
Ministry Of Textile (MoT), Govt. of India
http://texmin.nic.in/
National Institute of Fashion Technology (NIFT), Govt. of India
https://nift.ac.in/
National Institute of Design (NID), Ahmedabad
http://www.nid.edu/
Dept Of Textile Engineering, IIT Delhi
http://textile.iitd.ac.in/
Fab India
https://www.fabindia.com/
Khadi Board
https://www.kviconline.gov.in/
Silk Board
http://csb.gov.in/
The National Textile Corporation Limited (NTC), New Delhi
https://www.ntcltd.org/
The Handicrafts & Handlooms Exports Corporation of India Ltd (HHEC), New Delhi
http://www.hhecworld.com/
National Handloom Development Corporation (NHDC) Ltd., Lucknow
http://nhdcltd.co.in/
Cotton Corporation of India (CCI), Mumbai
https://cotcorp.org.in/
Central Cottage Industries Corporation of India Ltd. (CCIC), New Delhi
https://www.cottageemporium.in/
Jute Corporation of India (JCI) Ltd, Kolkata
http://www.jutecorp.com/
National Jute Manufactures Corporation Ltd, Kolkata
http://www.njmc.org.in
Looms of Ladakh
http://loomsofladakh.org/
I am Khadi
http://iamkhadi.org/
Sustainable Apparel Coalition
https://apparelcoalition.org/
The Business Of Fashion
https://www.businessoffashion.com/
The Mckinsey Company
https://www.mckinsey.com/
Milano Fashion Institute
https://www.milanofashioninstitute.com/